Shop Tour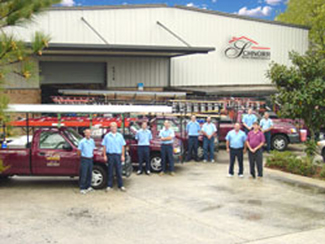 Our installers are our employee, not subcontractors, and have an average of 11 years of service experience with Schnorr.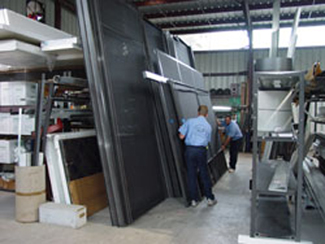 Fully manufactured enclosure parts are stored in a clean warehouse, and delivered to your location all at one time, for a quick professional installation.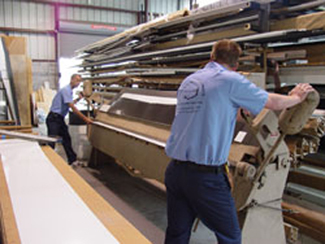 Using special equipment, we can form raw material into any shape and to exact tolerance levels.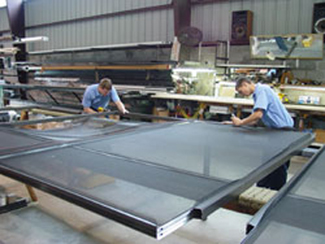 All enclosure components are pre-assembled by our staff in a clean and dry facility, and completely inspected before delivery to your location.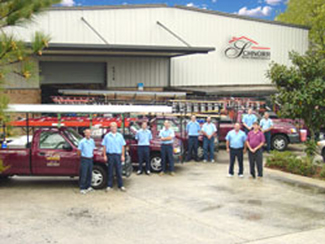 We maintain a large inventory of raw materials, that can be quickly converted to a finished product for on time deliver.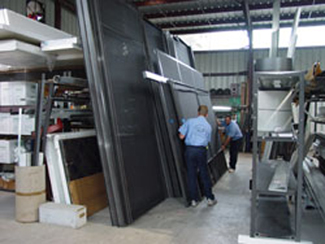 Using the exact filed measurements, all parts are carefully cut to the right size, ready for assembly.